Welcome To
Halifax Landscaping Pros
Halifax Landscaping Pros offers landscaping Services In Halifax, and surrounding areas in HRM. We operate off basic principles that our customers can identify with. The main principle is providing customers with outstanding Landscaping Services that exceeds the customers' expectations. In the Halifax landscaping industry, Halifax Landscaping Pros wants to provide our customers with big business treatment but small company prices. We want every customer to be assured that they will receive equal treatment regardless of budget.
Fill Out The Form Below And The First Halifax Landscaping Pros Representative Will Be In Touch with you shortly.
Full Landscaping Services 

IN HALIFA

X
Full Landscaping Services in Halifax is the name of the game! We are licensed professionals providing all types of Landscaping services. Halifax Landscaping Pros offer competitive pricing for full-service landscaping to the areas of Dartmouth, Bedford, Sackville, Spryfield, Timberlea, Coleharbor and other areas throughout Nova Scotia..
Our professional landscapers combine experience and creativity to give you a true one-of-a-kind landscape. Our landscape design process starts with listening carefully to our customers' wants, needs, and ideas. Bringing those ideas to live in a beautiful and lasting landscape is what we do best. Our Halifax Landscaping professionals, harmoniously and skillfully and combine both sophistication and elegance. Our Incredible landscaping team combines all the elements of nature; natural stone, plant life, and water. Tailored to fit both your lifestyle and budget, our talented staff will create an oasis that will serve your needs and exceed your dreams! Halifax Landscaping Pros is a family owned company that has earned its reputation through integrity, creativity, and innovation in the landscaping design industry; by providing Full Landscaping Services in Halifax.
We Will Bring
Your Ideas To Life
Your dream and vision is what we want to draw our inspiration from.  Our expert landscape designers strives to bring this all to life . You can also browse through our catalogue pictures of landscaping and taking note of what you do and don't like.  Remember to book a free consultation with our team.
We work with creative and knowledge experts
Landscaping is an activity that brings together science and art. Our landscape specialists are armed with horticultural expertise and experience with the elements and concepts of landscape design that will help you transform your estate. Our landscape architect, developer or contractor will lead you through the design and construction phase of the landscaping process.
With DIYers, the biggest mistake one can make is to hurry into the building phase without a strategy, our experts make a detailed plan so that everything goes on smoothly. Landscape plans transform ideas into visuals. Our experts ensure that the scale and layout were considered prior to construction. Our landscaper will create a plan for your yard that will suit your needs and provide solutions to common landscaping issues such as hills, wind, sunlight, or lack of space.
Halifax Landscaping pros has been delivering the finest in landscaping services to residential and commercial property owners of Halifax, Dartmouth, Bedford, Sackville, Spryfield, Timberlea, Coleharbor for decades. Our services include planning and installation to regular scheduled maintenance.
Our company has over 20 years of experience, we use top of the line equipment and have a highly trained staff to make your dreams a reality. Our services include evaluating each property thoroughly, consulting to discuss design ideas and providing our team of highly skilled designers with detailed schematics to clients.
Halifax Landscaping Pros experts also have the ability to install irrigation systems and other water features such as fountains, ponds and waterfalls for gardens and outdoor spaces. Water features add a pleasant visual and auditory effect to your home, reduce intrusive noise and create a serene, relaxing atmosphere for the whole family. We offer a wide range of hardscape services including walls, arbors, gazebos and other structures to further enhance your property's beauty.
We are implementing design ideas from all over the world, to create outdoor living spaces with a mixture of historic and contemporary touch. We have few amazing landscape artistic visionaries that build creative looking landscapes that are not only beautiful but functional as well.
Halifax
Landscaping Company
There are Halifax landscaping Companies that are excellent choices out there other than just us and we understand the hardest part of beginning your landscaping experience is actually choosing the right landscaping company, that you can trust to build the best Halifax Landscapes. You want to choose the one that not only understands your needs, but is also knowledgeable and familiar with the professional landscaping designs and implementation. Halifax Landscaping Pros prides itself on the winning combination of quality, 
price of work and confidence. We are excited to begin your landscaping journey with you – and it begins with your free estimate!
Our Landscaping
Services
Landscape Maintenance
Our extensive landscaping maintenance programs, accessible to homeowners, companies, and groups throughout Nova Scotia include: mowing, fertilizing, garden treatment, mulching, trimming, pruning, irrigation, lawn aeration, over-seeding, leaf removal, planting, annual bed preparation, annual removal, and tree and shrub care. We have expertise with business, and residential customers solving erosion and drainage problems. To keep your home and property safe from the damaging effects of water, we can offer a variety of solutions to deal with and solve your erosion control problems and drainage problems.
Our Landscape Company have horticulturalists and landscape designers, to provide design services from concept to completion, such as plant selection, layout and supervision.
Our designs are native, low-water, low-maintenance yet elegant landscaping designs for the residents and businesses of Halifax, including the areas Dartmouth, Bedford, Sackville, Spryfield, Timberlea, Coleharbor and much more throughout Nova Scotia. We can integrate hardscaping and lighting into your current landscape design to help you develop a completely new landscape design. We can install patios, walls, outdoor fireplaces, arbors, walkways, etc.
Our lighting experts can design and install landscape lighting with a variety of lighting products to accentuate a new or existing landscape design. We specialize in water management and the installation, maintenance, inspection and repair services of our irrigation system can help you ensure that your system works at maximum efficiency and avoid over-or underwatering. In both drip irrigation and spray irrigation systems, we are professionals, and we install and maintain rainwater harvest as well.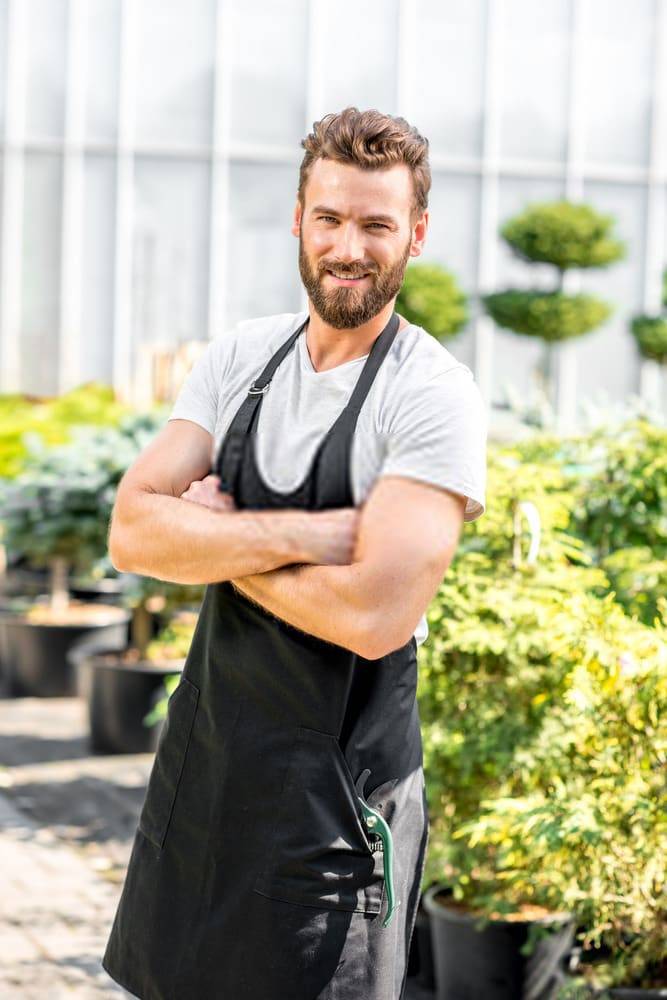 Some of the things
we do as landscapers Include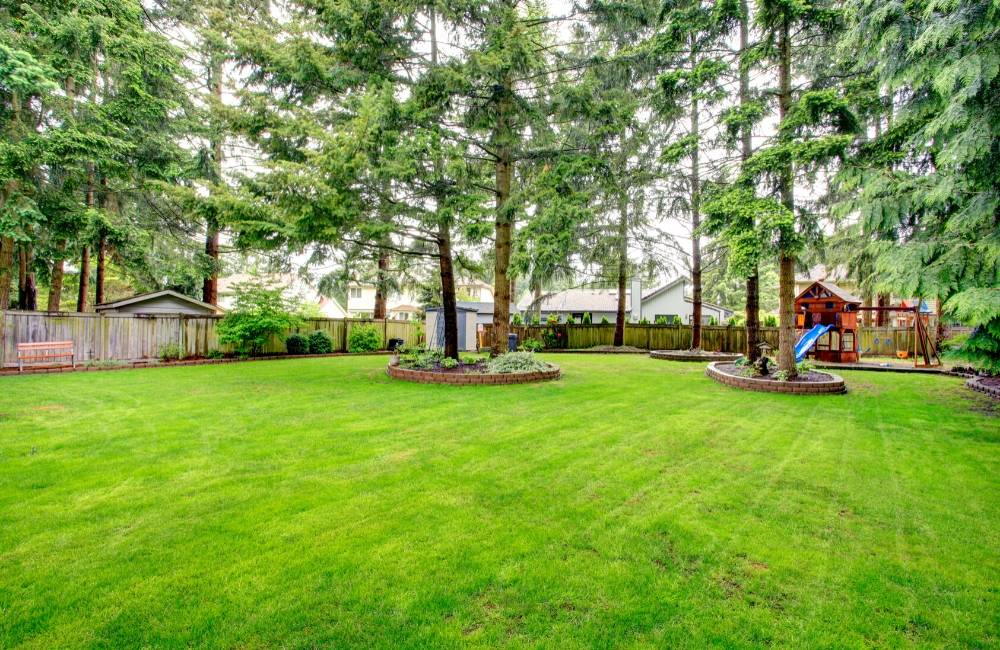 Our extensive landscaping maintenance programs, accessible to homeowners, companies, and groups throughout Nova Scotia include: mowing, fertilizing, garden treatment, mulching, trimming, pruning, irrigation, lawn aeration, over-seeding, leaf removal, planting, annual bed preparation, annual removal, and tree and shrub care.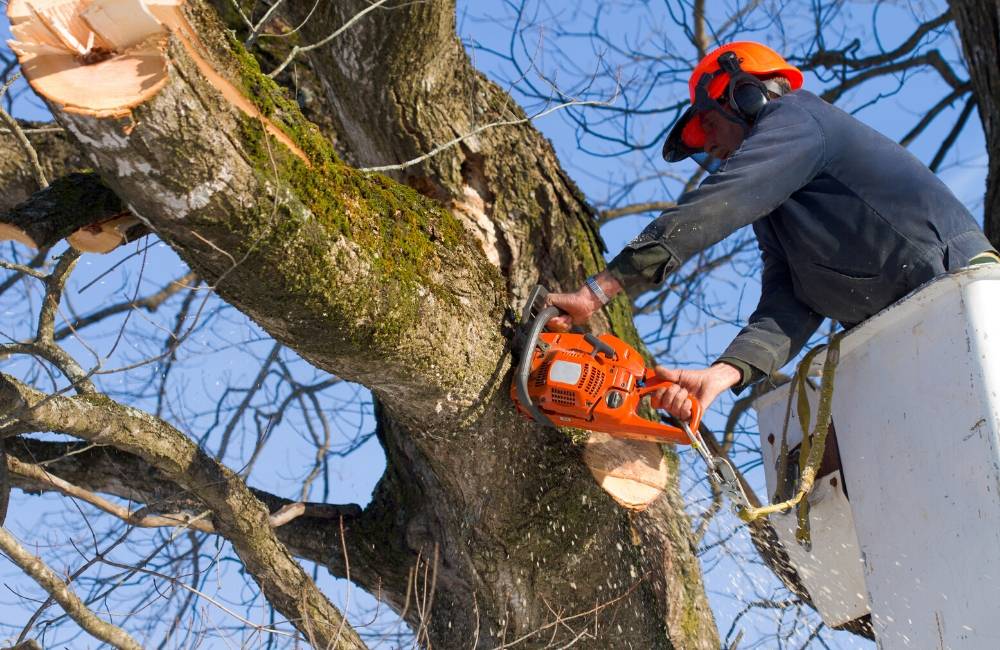 Trees take a lifetime to replace. A Combination of regular inspection and strategic tree pruning forces new growth and allows sunlight into the interior allowing existing branches to spread more evenly through the plant. Our team of Halifax Certified Arborists will help to keep your trees structurally sound and thriving for years to come.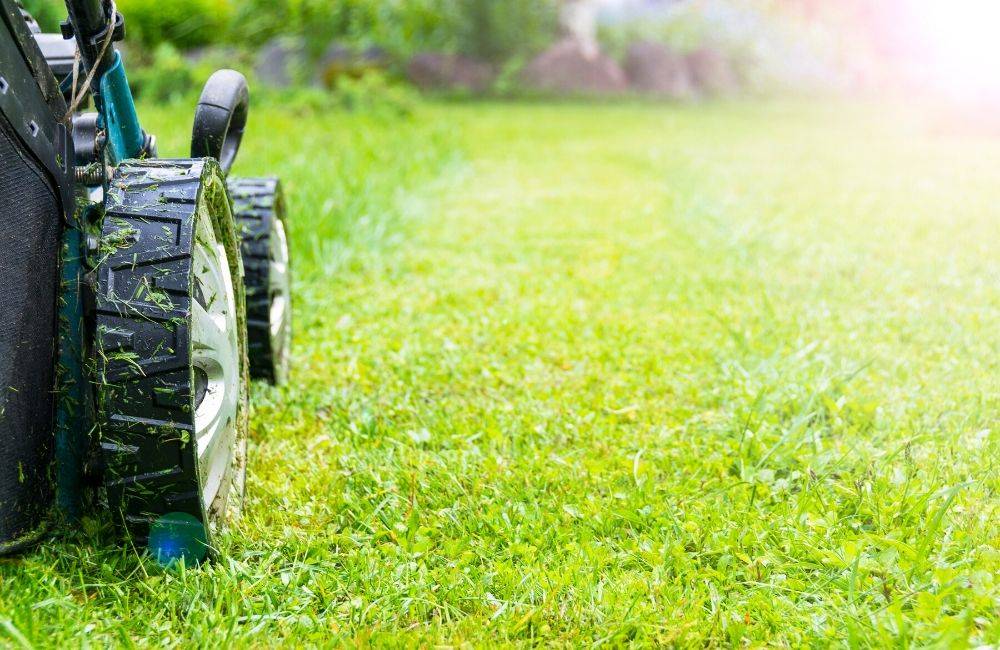 You want to relax in your yard – not constantly struggle with fertilizing, weeding, and pest control issues. If your yard could use some professional attention, or you simply don't have the time to maintain it at the level you desire, call in the lawn care service experts at Halifax Landscaping Pros, local lawn specialists.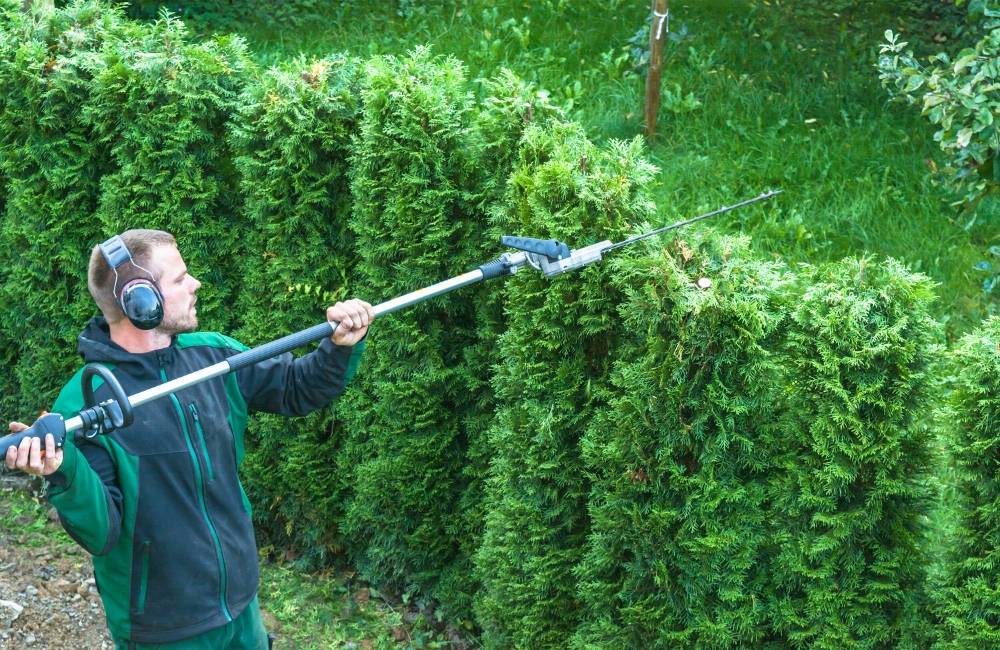 If you are looking for a hedge trimming company, you can depend on Halifax Landscaping Pros to pair you with local Halifax hedge trimming professionals. Bushes and hedges can provide stunning landscaping, or they can be a disaster ruining your front yard. Hire a professional arborist to maintain and the shape overgrown hedges or bushes. Homeowners, office managers, model homes and schools can make a huge difference in their visual appeal and general atmosphere with a little bit of trimming.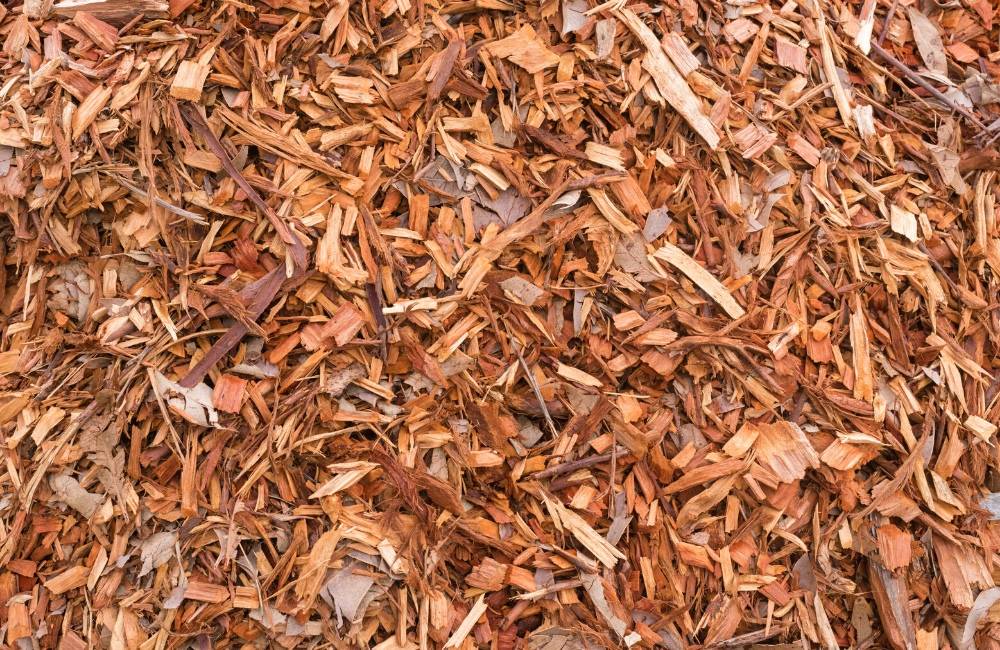 Mulching is an effective method to reduce and control weed growth in your soil. By covering the soil in mulch the moisture is also retained, improving the fertility of the soil as well as its organic content. This is great for future planting!
Our mulching services are an effective means to guard the health of flower beds. This is a very economical choice for protecting the well being of your green space and can help to reduce other maintenance costs. Contact us today for a free quote and estimate for your mulching needs.

I highly recommend the team at Halifax Landscaping Pro's. We recently moved to the area and hired them to install an irrigation system and do some landscaping. They were very helpful and provided valuable advice. Their estimate was accurate and the work was very hi quality

Have had two great experiences with the Halifax Landscaping Pro's team. They are efficient and effective professionals. They did a great job for us installing new drainage, and replanting a side and front yard. They made a difficult slope on our side yard more even and much more useable space, in a very economical way. They will work with you to get the job done to your satisfaction. They were also very helpful and worked with us on plant selection. Excellent experience and I highly recommend them! Also, support a locally owned small business!

The team did a great job in planning and installing our front lawn area. They were thorough and listened carefully to our comments and made helpful suggestions. The execution by this crew was excellent and careful. All in all, I would recommend Halifax Landscaping Pro's to any one who wants a quality result.
Burnside Snow Removal Services

Is your business in Burnside, NS looking for a reliable, and experience snow removal company?
Look no further than the experts at Halifax Landscaping Pro's.
We are Dartmouths #1 commercial snow removal team supporting over 2000 small businesses in the business park.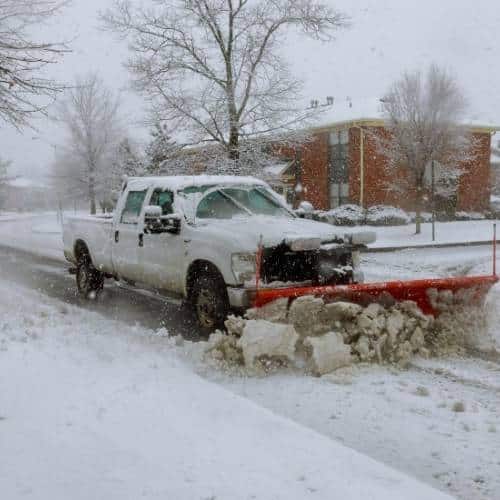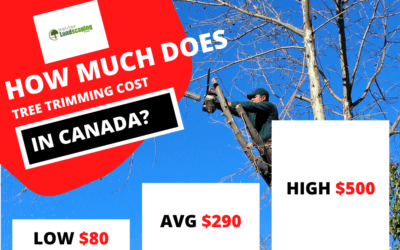 Homeowners with trees on their property know the value and beauty that they add to the home. The biggest question we get is what our tree trimming services cost. But, trees require maintenance and work to keep them healthy and looking great. Unsure how to prune your...
Landscaping

near me
Halifax Landscaping Pros have been delivering professional landscaping and lawn care services to residential and commercial customers in Halifax, Dartmouth, Bedford, Sackville, Spryfield, Timberlea, Coleharbor and other surrounding areas for more than 20 years.
Address
6288 Almon st, Halifax NS, B3L 1V3
Working Hours
Monday To Friday 9am - 5pm