Having a beautiful garden and property takes a lot of work and a lot of time. If you don't have the time or simply don't have a green thumb, you should consider hiring a local landscaping company to do the work for you. They can do everything from basic lawn maintenance to giving your property a must needed makeover. The big question is: how much should you pay a landscaping company in Canada? This all depends on a number of factors. Here's what to keep in mind.
How Much Does Landscaping Cost?
Landscaping costs in Canada about $4,406, with average prices ranging from $2,017 to $6,795 in 2020 according to HomeAdvisor.
Residential Garden Project Estimates
Project complexity is a key factor when evaluating the potential costs related to the tasks at hand. Most of these projects can cost on average about $.065 per square foot, with the average pricing ranging from $.03 to $.10 per square foot.
Edible Garden: This is becoming more and more popular. From herbs to actual fruits and vegetables, these types of gardens can help you reduce your grocery bills, while producing the freshest produce you could get!
Oriental: If you are looking for simplicity in your life, think about the idea of establishing a Zen like garden. This would include the use of bamboo, Asian flowers and specific shrubs.
Woodland Gardens: Did you know your property could already have amazing elements to mix in with our dream landscaping project ideas? Let a Landscaping expert evaluate your current property and let them express the potential they see with the landscape, trees, gardens and shrubs that are currently in place.
Wildlife: This is perfect for the bird watchers out there. Many of out clients like to create a wildlife type garden to attract specific species of birds.
How Much Does Lawn Care Cost?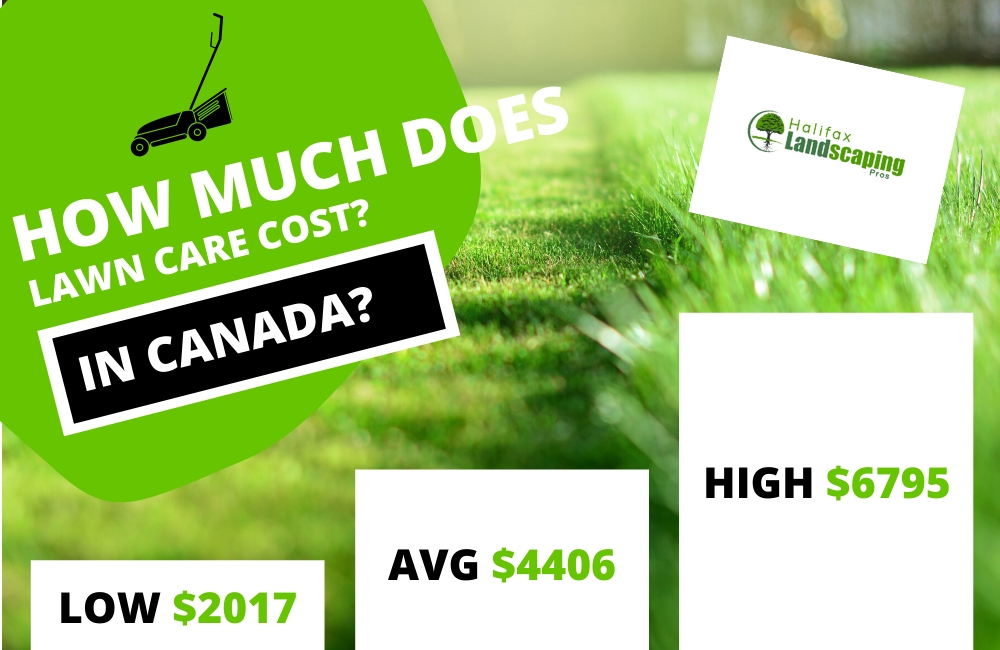 You can expect to pay about $75 per hour for lawn care services, with average hourly rates ranging from $50 to $100 per hour in Canada for 2020 according to HomeGuide.
How Much Does Tree Trimming Cost?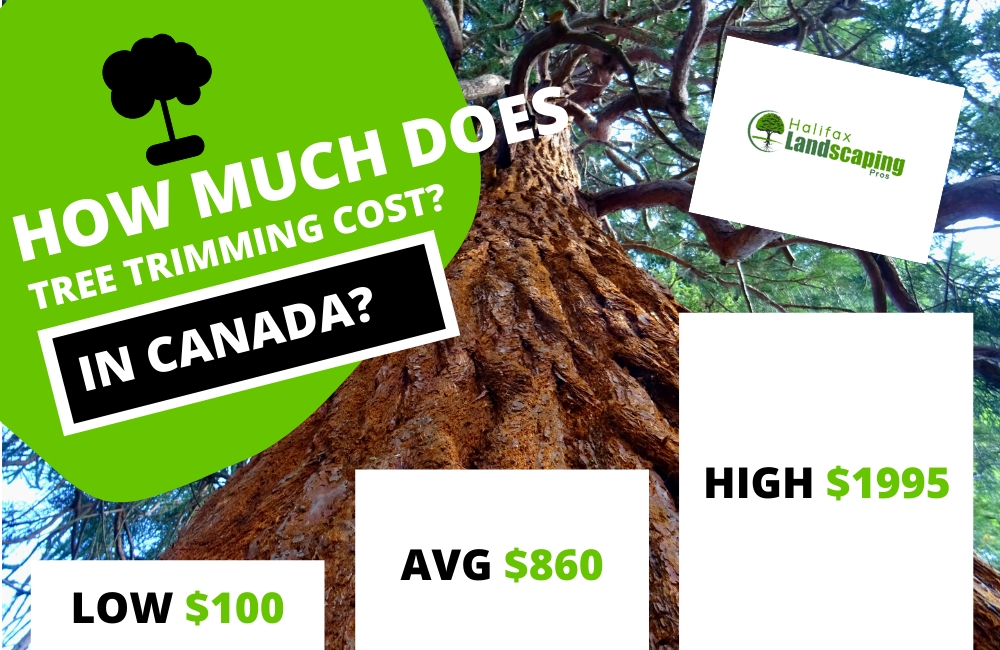 Tree Trimming in Canada, costs about $860, with average prices ranging from $100 to $1,995 in 2020 according to Homestars. This vary's based on the size of the tree, where it is located on the property and the condition of the tree.
If you would like to learn more specific pricing, read our blog article What Does Tree Trimming Services Cost
How Much Does Turf Installation Cost?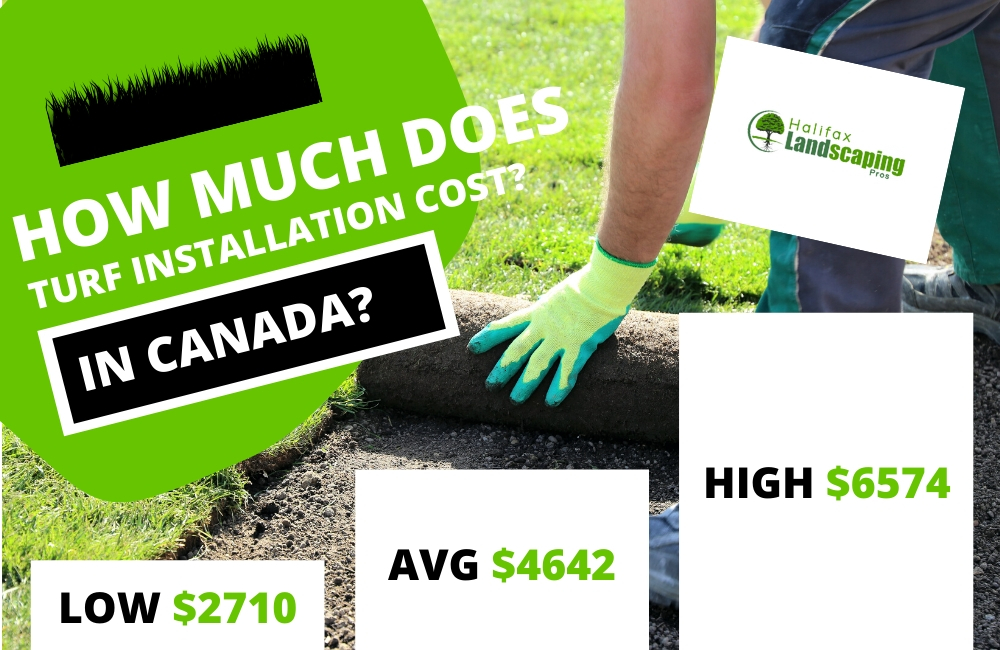 Turf Installation in Canada, costs about $4642, with average prices ranging from $2710 to $6574 in 2020 according to Homeadvisor. Cost vary on different factors including the type of artificial grass chosen and the size of your yard and property.
How Much Does Hedge Trimming Cost?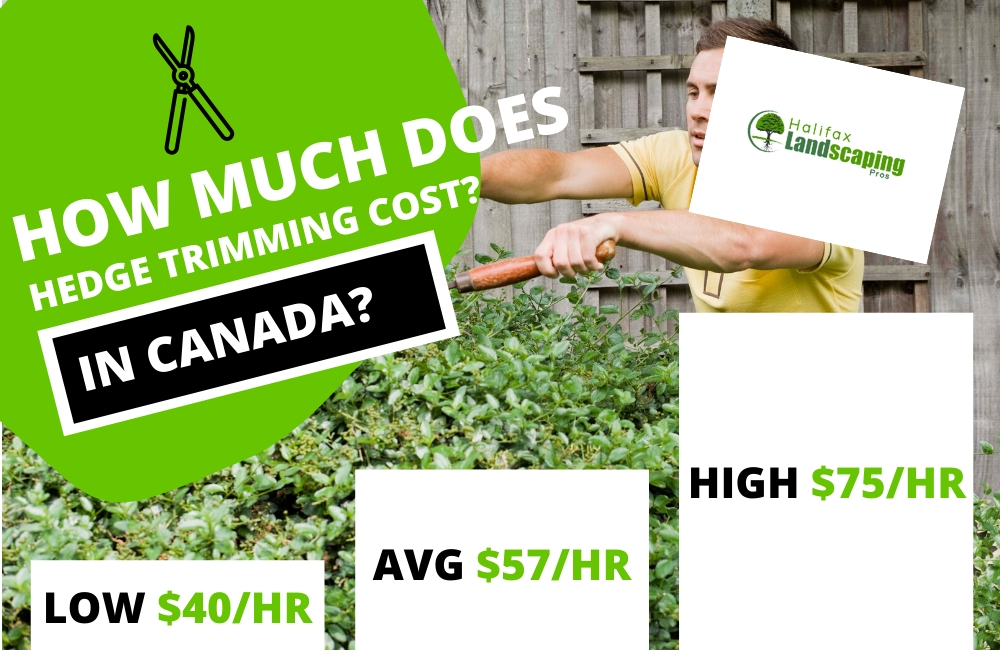 Hedge Trimming in Canada, costs about $57 dollars and hour, with average prices ranging from $40 to $75 an hour in 2020 according to Homeadvisor. The total cost will depends on the numbers of shrubs or hedges that need to be pruned and maintained.
How Much Does Mulching Cost?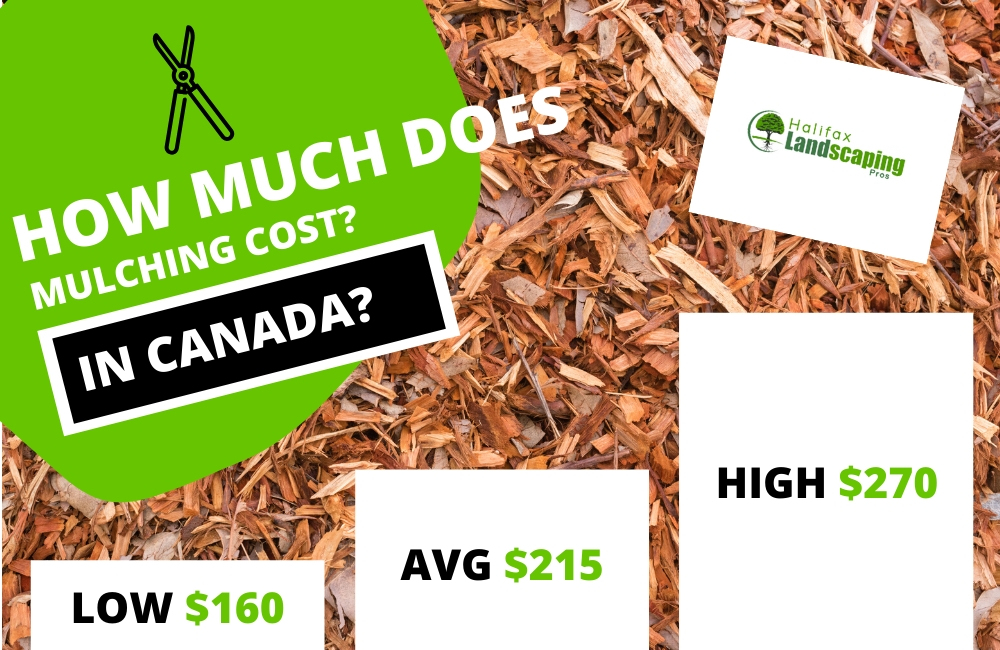 You can expect to pay about $215 for mulch and mulching services, with average rates ranging from $160 to $270 per hour in Canada for 2020 according to HomeGuide. Prices can vary depending on certain factors, like whether or not the order is in bulk, organic vs. inorganic mulch, delivery cost and the amount of mulch needed for the area.
When Should You Hire a Landscape Designer?
If you have a landscaping project you want to discuss but you have no real idea where to start, this would be a perfect time to reach out to a local landscape designer to discuss your dream and vision. Most offer free consultations, take advantage of this so you can get feedback based on your objectives.
What are Some Questions to Prepare for Your Designer?
1- As we have shown, estimates can be provided differently depending on the companies approach. Some offer billing per project, others like to do hourly rates. Make sure you inquire so you can understand the full process.
2- What is the expect length of the project at hand? Are we looking at days, weeks? This will be important to know because it also ties into the first question about price.
3- Are you bonded or insured? Very important to make sure that this is covered in a conversation. If something goes wrong on their end that could have a major impact on your house or property, you want to ensure you have protection on your end.
Where to Landscape Design Services Near Me?
You can find local Landscaper designers on Google search by searching "Landscape Designers near me", "Landscape Company near me", "Landscape Design company near me", and reading reviews on their business listings. Make sure and call around for general price estimates as the first place you call doesn't always offer the best solution for you.
Landscape Design Company, & Landscaping Services in Halifax, NS
We offer a full range of landscaping services from Lawn care to tree trimming to the entire Halifax Metro area and HRM.
*Disclaimer – This is not an actual quote. Your Landscape design or other landscaping services could be different than the prices you see on this guide. Contact Halifax Landscaping Pros if you are in the Halifax area and need Landscaping services..
You May All Be Interested In the Following: