#1 Landscaping Company In HALIFAX
Halifax Lawn care services
Just like you have a regular routine to maintain your looks and health, your lawn needs similar attention. At Halifax Landscaping Pros, we offer quality lawn care services in Halifax to keep your yard looking fresh, vital, and vibrant. Three key services to having the perfect yard include mowing, edging, and blowing. Our skilled professionals have the tools and experience needed for fast, efficient services for all your residential and commercial needs.
Fill Out The Form Below And The First Halifax Landscaping Pros Represntative Will Be In Touch
Professional Halifax Lawn Care
In Halifax, NS
A regular lawn service gives your property a great look and feels and enhances attractiveness and value. A professional lawn mower can make all the difference in the presentation of your property. For a carefree, great-looking lawn, book us for a one time experience, or have us come regularly. Halifax Landscaping Pros are the the number one choice for those in HRM.
Call us for land grooming services such as lawn mowing, gardening, landscaping, hardscaping, garbage cleaning, and garden cleaning.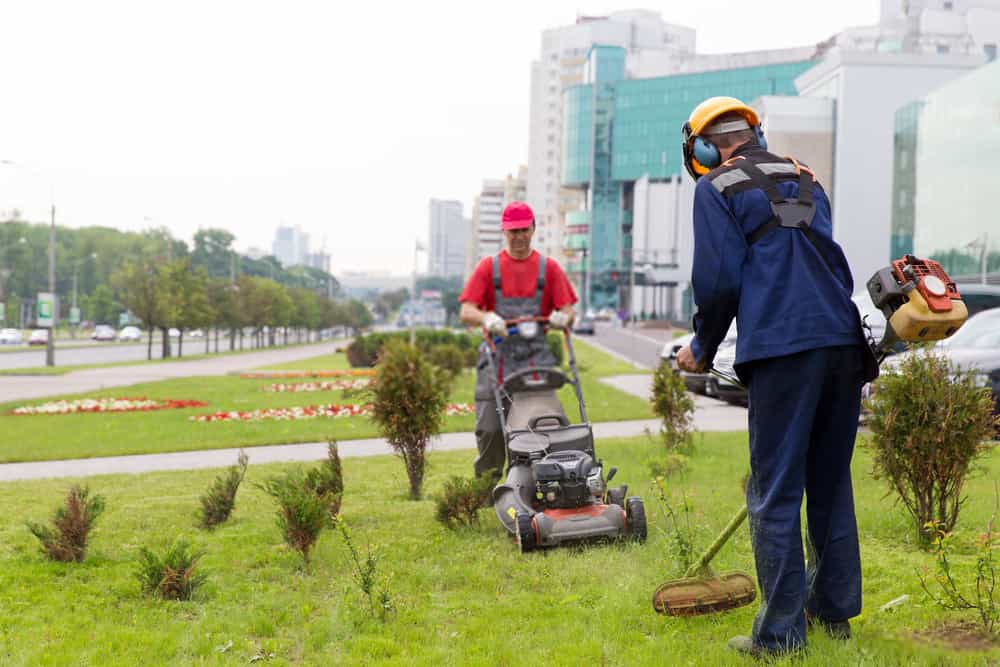 Mowing and horticulture prices depend largely on
The Size Of Your Garden,
The Length Of The Grass,
The Condition Of The Garden,
The Level Of Garden Service,
The Equipment Required
The Size Of Trees, Bushes, Hedges, And Other Plant And Grass Areas.
These Can Vary
Halifax Landscaping Pros offers lawn mowing, hedging, pruning, lawn maintenance, landscaping services and much more.
Call Halifax Landscaping Pros and get a free quote with amazing offers. Or you can also ask for an online quote.
Reliable Halifax Lawn Care Services 
Taking great care of your lawn can be a time consuming process, which is why many people neglect it. At We Only Cut Grass, you will find yard maintenance care services for Halifax and surrounding area so you can take good care of your yard without spending the time yourself. Our professionals will make sure your grass cutting and other services are taken care of every week, despite your busy schedule. We provide services for both residential and commercial clients, providing quality lawn care and maintenance for the Halifax and HRM, including Bedford, Cole Harbor, Dartmouth, Spryfield, Sackville, and Timberlea.
Why Choose Our Halifax Lawn Care Services?
When it comes to mowing your lawn, we understand how difficult it can be to set aside the time needed. We have provided our maintenance services to Halifax area homes and businesses for many years and have built a long list of satisfied customers who love our pricing, as well as our quality of services. We can handle any grass cutting job with a reliable team of professionals who are always there when you need it and has everything necessary to get the job done right.
Who is The Best Lawn Care Service in Halifax?
While there are other lawn care services in the area, not all of them are able to provide the quality of yard service we offer with the same low pricing. Halifax Landscaping Pros will work with you to determine exactly what you need and customize a plan of action that best meets your needs and your schedule. In most cases, you don't have to do anything further. Our team will complete the requested services on the chosen schedule with no reminders necessary.
How Much Does Lawn Cares Services Cost?
Lawn Care Services in Halifax costs about $55, with average prices ranging from $30 to $80 in the Nova Scotia for 2020 according to HomeAdvisor. This of course can vary depending on the total sq footage, If you would like to learn more about costs, please visit our blog post: Lawn Care Costs 2020
Lawn Care Services Near Me

Are you looking for lawn care services near you in Halifax and surrounding areas? Look no further than the expert team at Halifax Landscaping Pros. Call use today for your free quote!
To Get A Free Quote Call Us Now !
Address
6288 Almon st, Halifax NS, B3L 1V3
Working Hours
Monday To Friday 9am - 5pm