Turf Installation costs can vary based on various factors. In this article, we will compare the costs between Artificial Grass and Real Grass Sod, as well as figure out the pros and cons of either solution.
So what is Synthetic grass?  Synthetic turf is fabricated using synthetic fibers, manufactured to resemble natural grass, and a base material that stabilizes and cushions the playing surface.
The fibers are typically made from nylon, polypropylene or polyethylene and are connected to a backing material.
So, What's the difference between Turf and Artificial grass?  Brands call one surface AG and the other turf to differ them from one another, but both are artificial grasses (synthetic grasses that simulate natural grass) just that built and installed in different ways, with different levels of quality and performance between each other.
While synthetic grass may look and feel like the real thing some simply can't get past the fact that it's plastic. It is hailed for its water-saving benefits, but artificial turf has its own environmental issues which we can't ignore.
It is a petroleum-based product that creates pollution and waste during the manufacturing process. After a long life of from 15 to 25 years, it will, ultimately, end up in a landfill. And, while it is often made partially with recycled materials, it is not biodegradable.
All of these factors will play into the total Turf Installation Costs.
How Much Does Turf Installation Cost in Canada?

Turf Installation in Canada costs about $4,654, with average prices ranging from $2,734 to $6,574 in the Canada for 2020 according to HomeAdvisor.
How Much Does Sod Installation Cost?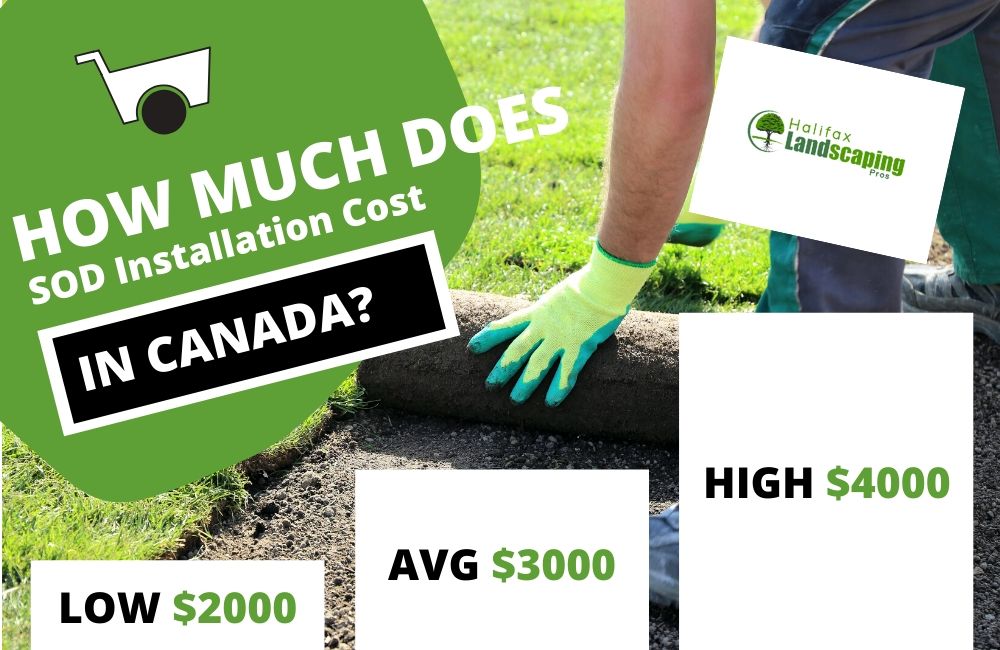 The cost to install natural grass sod is quite a bit less than artificial grass. It costs between  to $1 to $2 a square foot, or $2,000 to $4,000 for 2,000 square feet, If you decide to go with a pro for installation
How Much Does Natural Grass Sod  Cost to maintain?
The average annual cost to maintain for about a 1,000 square feet of natural grass can typically cost between $1,200 – $1,500 according to Duralawn. This is obviously dependent on the water usage, as well as any fertilizers and other materials needed.
Is Artificial Grass Worth the Money?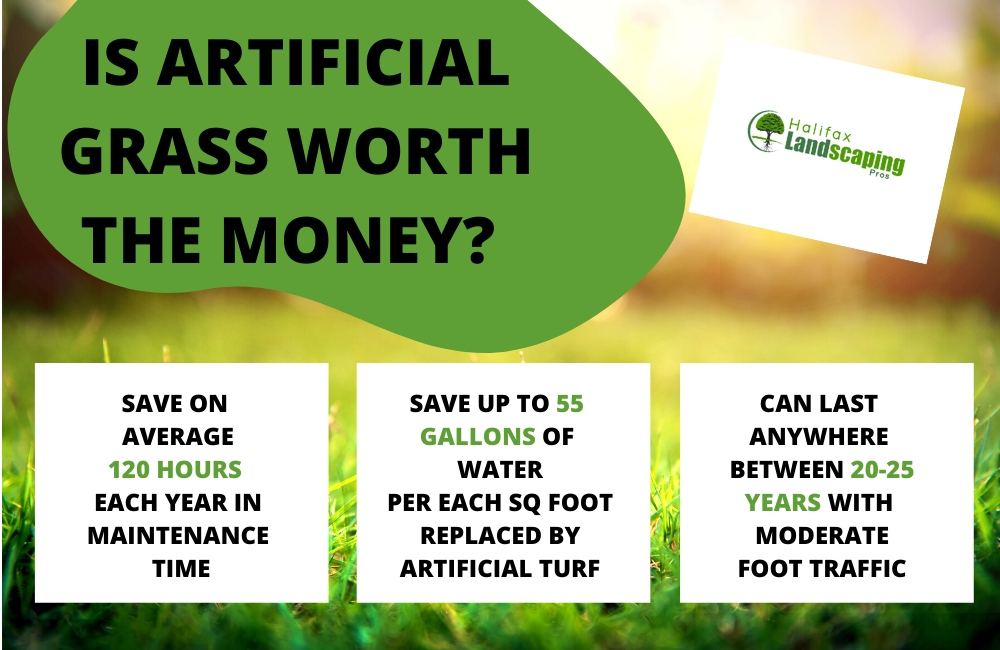 Due to recent droughts, a concern to conserve water and desire to cut down on maintenance, artificial grass has become a much more talked about product for home owners.
According to the Synthetic Turf Council, landscape, golf and other recreation applications is the fastest growing segment of the synthetic turf market. Over 35 million square feet of artificial turf for landscapes was installed in last year.
While it does cost more money to install Artificial Turf upfront, typically owners see the cost equalize over time, compared to regular sod, when it comes to maintaining and watering the grass.
Where to Find Turf Installation Near Me?
You can find local Landscaper designers on Google search by searching "Turf Installation Near Me", "Artificial Grass Installation near me", "Synthetic Lawn Turf Installation near me", and reading reviews on their business listings. Make sure and call around for general price estimates as the first place you call doesn't always offer the best solution for you.
Why use Halifax Landscaping Pros?
If you are looking for a reliable landscaping company in Halifax that will cater to your dreams and landscape design inspirations, look no further than our team. With decades of experience under our belt, we will ensure the level and quality of our work, each and every project.
You May All Be Interested In the Following:
Landscape Design Company, & Landscaping Services in Halifax, NS
We offer a full range of landscaping services from Lawn care to tree trimming to the entire Halifax Metro area and HRM.
*Disclaimer – This is not an actual quote. Your Landscape design or other landscaping services could be different than the prices you see on this guide. Contact Halifax Landscaping Pros if you are in the Halifax area and need Landscaping services.