#1 Landscaping Company In Halifax
Halifax Mulching Services
Halifax Landscaping Pros is an efficient and cost-effective full-service mulching, tree trimming and landscaping company located in Halifax.
Based on accuracy and professionalism, we offer a range of eco-sensitive mulching and landscaping services.
Fill Out The Form Below And The First Halifax Landscaping Pros Representative Will Be In Touch
Why Mulching
Is So Important ?
Mulching is an important part of regulating the amount of moisture in the soil in your garden. It is especially important in the dry periods of the year. Mulch is made of wood chips and is usually placed on the soil in areas where you want to improve growing conditions. It is perfect for bushes, trees, gardens, and plant beds and helps protect plants in low moist areas.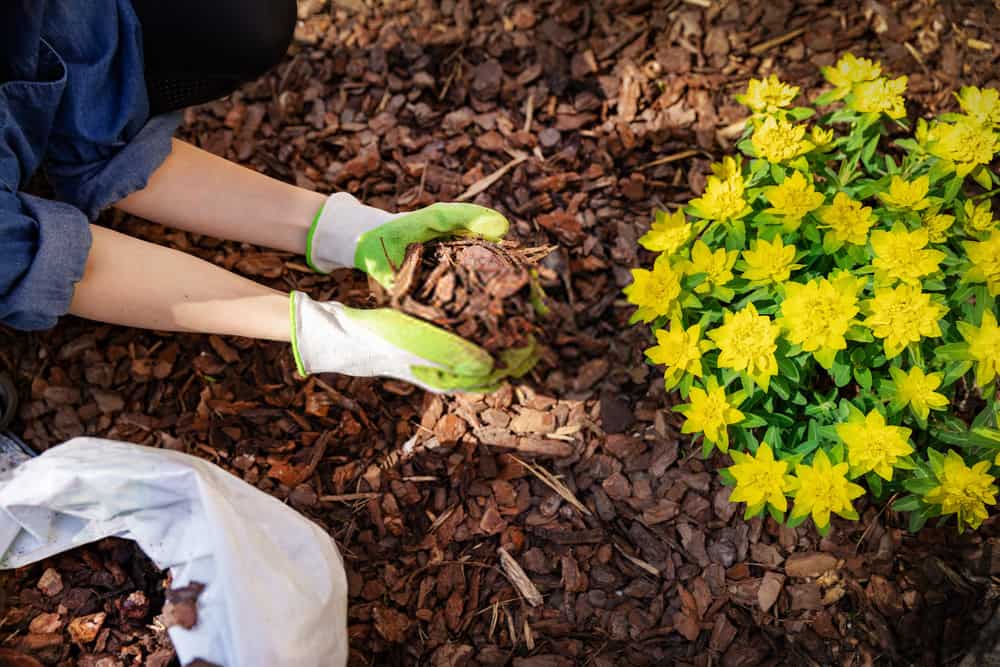 Halifax Landscaping Pros
Mulching Service
We recommend mulching because it helps with growth in your garden and other green areas by reducing the amount of weeds present. It also encourages nutrients in the soil to be more productive. Mulch can help soil absorb the moisture that plants need to grow and help ventilate very compact soil.
Mulch can also improve soil structure and efficiency. This is especially important in new construction sites, urban areas where land is frequently compressed and organic material are not present.
Check out our blog 4 Ways Mulching Can Beautify Your Garden
commercial mulching
Halifax Landscaping Pros mulching service is perfect for large garden areas or small plant beds. As well as is suitable for schools, residential areas, businesses and more. Whatever the task, our team of professionals stand by work.
Excellent Customer Service
Halifax Landscaping Pros is known for the excellent customer service we are committed to the highest quality products that enhance the natural beauty of your property. In this way, we can ensure that the mulching is planned and executed successfully.
environmentally insured
We are methodical and dedicated to the process, so we only work when possible environmental risks are mitigated and appropriate due diligence is completed. We comply with all regulatory authorities and ensure that all federal, provincial and municipal laws are complied with.
Quality Mulch
We only supply the highest quality mulch, because all of our merchandise comes from timber. Unprocessed timber mulch is proven to be more effective and it stimulates plant growth.
Repeat Customers
Our reputation for going beyond what is expected of us means that customers call us back when they need mulching or landscaping services in Halifax again. An authorized team makes a big difference. Call our professional mulching team to get a free quote today.
Professional Arborists
Halifax Landscaping Pros places mulch in depth around the tree. The root extends to the edge of the top of the tree or to the dripping line. However, excessive or improperly applied mulch can adversely affect plants.
As Halifax's leading mulching service provider, our professional team knows how to properly mulch your garden. We guarantee that our professionals are trained to use the correct systems to maximize your project.
Address
6288 Almon st, Halifax NS, B3L 1V3
Working Hours
Monday To Friday 9am - 5pm