Lawn Maintenance is no trivial matter. There's mowing, edging, fertilizing, weeding, trimming, and watering, all in a timely manner. You also need to worry about trimming trees and shrubs and remove leaves and other debris from the lawn.
You have to put this much work into your lawn because it's usually the first thing people notice. It's situated right at the start of your home, so it's hard to miss, and, as the old saying goes, the first impression is the last impression. A carpet of lush, thriving grass at the start of your home gives it a much more beautiful, cleaner and neater look. This all encompasses your landscape design to ensure a beautiful property.
This article will discuss a few key tips that will ensure that your Lawn is up to par ensures your home's aesthetic integrity is preserved. So, without further ado, let's go!
How to seed a lawn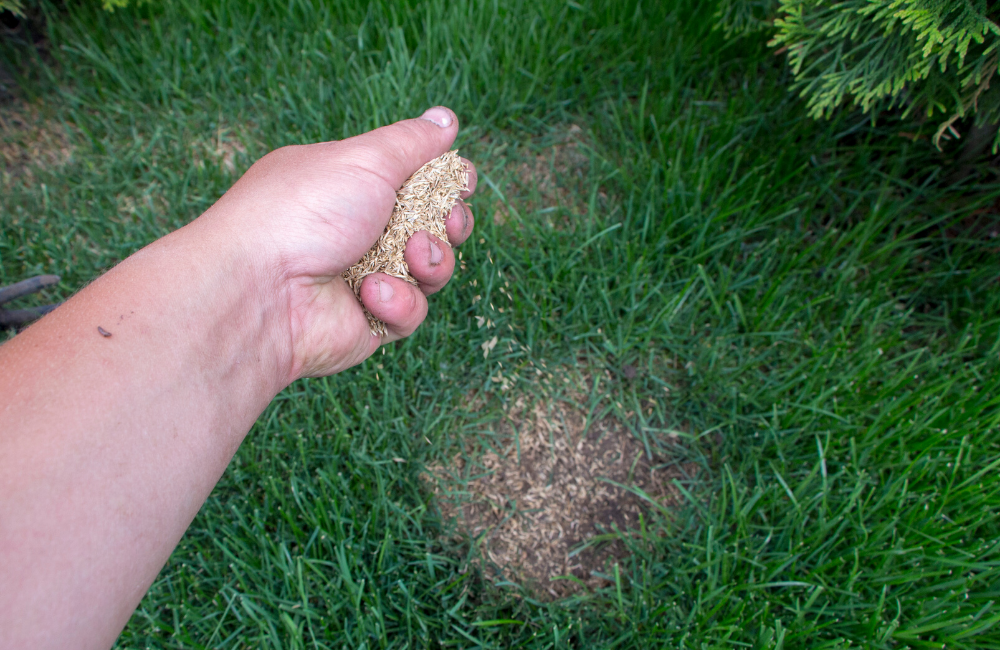 The first and most important step in seeding a lawn and maximizing your lawn maintenance is preparing your soil. A healthy lawn needs good soil to grow and it is recommended that you perform a soil test before you start seeding. Depending on the type of grass you wish to plant, make necessary amendments to the soil until it is at optimum pH levels and composition for planting.
Then you prepare the soil by loosening the top 2-3 inches of soil. This is done by breaking up clumps of soil into chunks, but not so much as to make it too fine. Level any uneven areas where water might collect and then evenly spread the seeds all over the soil with the help of spreader. Cover the grass seed with soil in such a way that no more than ¼ inch of soil covers the seed. To enhance germination, water the grass daily, yet lightly, till 2 inches of grass grows.
How to overseed a lawn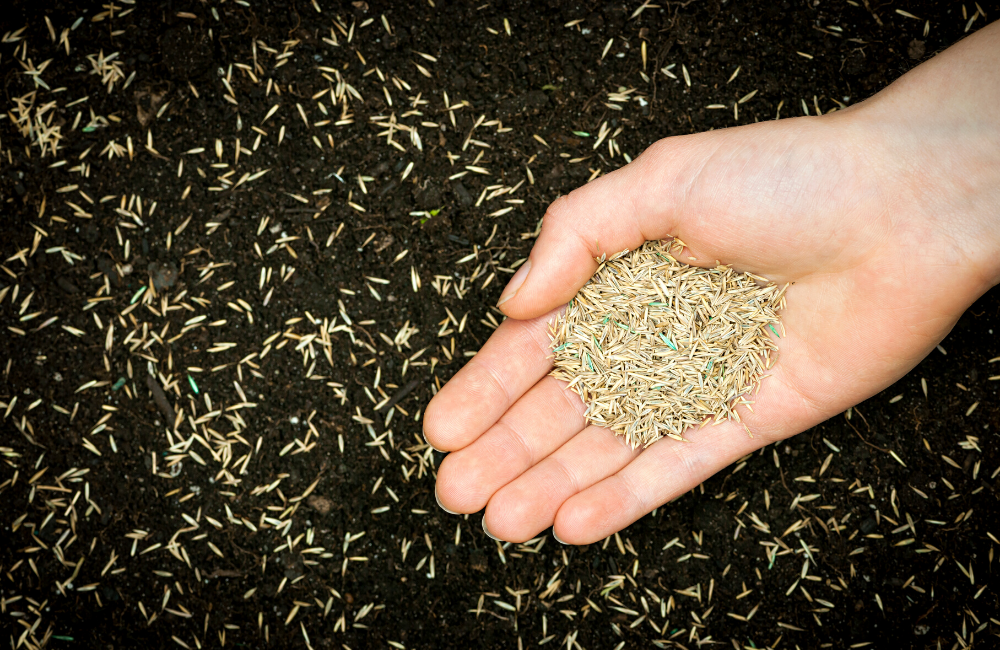 Whether seeding new areas, overseeding your lawn or thickening existing grass, timing is important for your lawn maintenance. Plan your seeding to correspond with seasonal grass growth and the best time to plant grass. Plant seed properly, and avoid the common grass seeding mistakes many homeowners make for proper lawn maintenance.
Overseeding a lawn means seeding over an area of the grass that is performing poorly. "Poor performance" could mean brown patches appearing in warm-season grass or your grass suffered disease damage. In times like this, you overseed the surface with cool-season turf seed so you can maintain a uniform green lawn.
The process of over-seeding is not a difficult one, especially if you prepare well and follow the procedure. You can do it with your hands or use a small handheld rotary spreader. For large lawns, it is recommended that you use drop, broadcast, or rotary spreader to evenly spread the seeds. It is also recommended to mow your lawn to 2 inches or lower and to rake your lawn to prevent grass clippings from covering the soil. Try to use the exact same seed you had used before on the lawn. Then you continue with lawn maintenance as you would with any seeded lawn.
When to fertilize a lawn?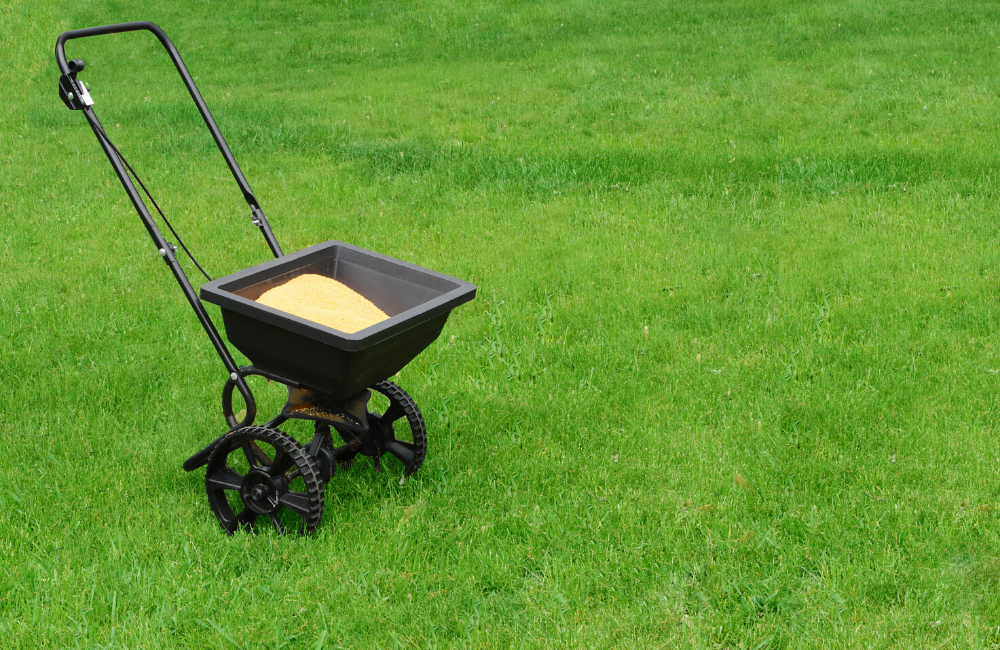 To grow and maintain a green, healthy, beautiful lawn, you must use high-quality fertilizers. Not only that, but you must also ensure regular and scheduled feedings, which give the lawn the ability to fight off environmental stress and pests. Timing is everything when it comes to fertilizing your lawn and your chosen grass type determines the timing of fertilization.
There are mainly 2 types of grass, warm-season grass, and cool-season grass. It is recommended to feed cool-season grass twice in the fall and then again once in spring. In contrast, it is recommended to feed warm-season grass thrice. The first feeding is when the grass starts turning green (usually in early spring), then in late spring, and again in late summer. This will ensure a consistency to your lawn maintenance.
When to aerate a lawn?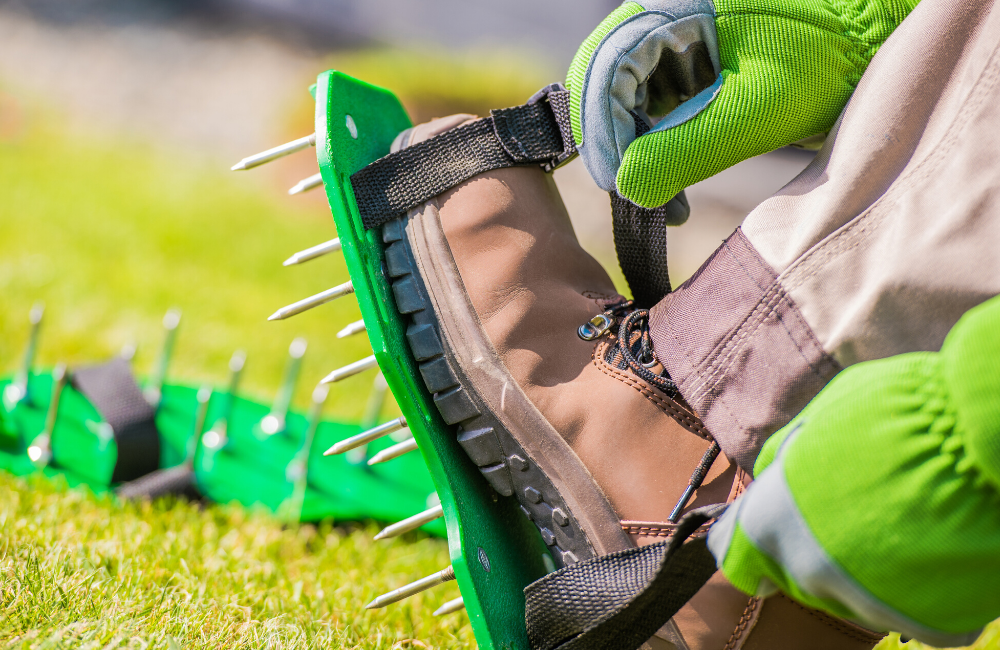 If your garden soil is heavily compacted, essentials, such as water, nutrients, and air, will have a more difficult time seeping down into the soil, making it more difficult to reach the grass root. The most common reason for soil getting compacted is because we walk on the grass. Aeration opens up the soil to avoid compacting, by creating an opening in the lawn turf and soil structure, allowing water, nutrients, and air to go into the soil.
For cool-season grass, the best time to aerate is early fall or early spring and for warm-season grass, the best time to aerate is late spring or very early summer. When the grass is wet, it is easiest to aerate, especially if it has rained a day before or you watered your lawn the previous day. However, overly dry grass is very tough to aerate and can even damage the grass and soil. If the soil is dry, water your lawn lightly and wait a day before you aerate it.
How often should I water my lawn?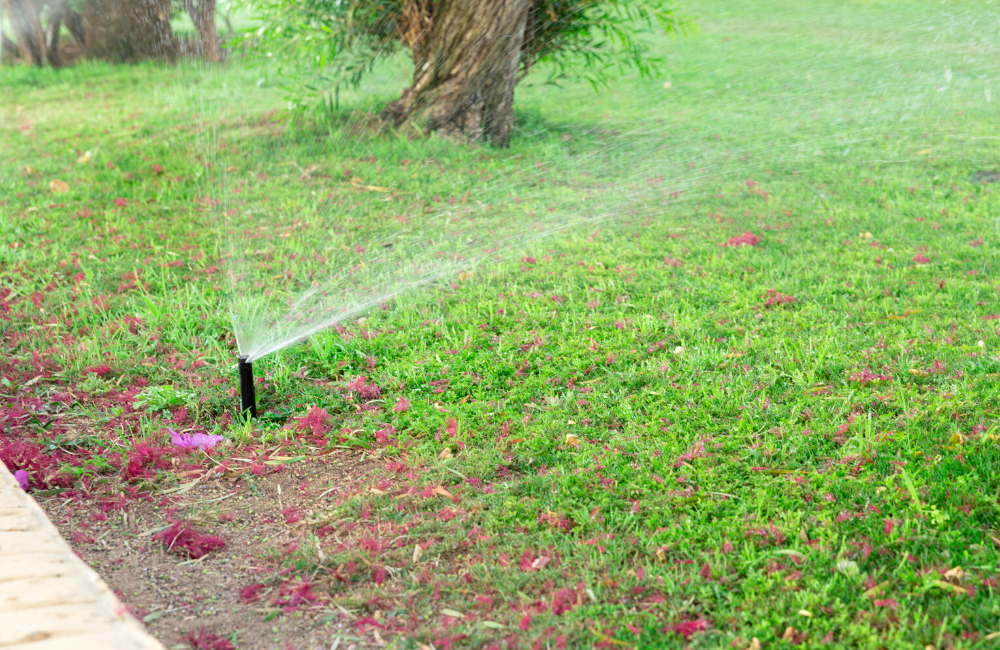 Proper and timely watering is crucial for a lawn to stay healthier, thicker and beautiful. However, you don't want to overdo it! Water your lawn generously 2 to 3 times a week and try to do it as early as possible in the morning, preferably after the crack of dawn.
As for the amount of water, the general way of assessing you're giving enough water is to insert a screwdriver in the lawn. If you can't push at least 6 inches into the soil, it means you are not watering your lawn enough.
Where to find Lawn Care Services Near Me?
You can find local Landscaper designers on Google search by searching "Lawn Care Services Near Me", and reading reviews on their business listings. Make sure and call around for general price estimates as the first place you call doesn't always offer the best solution for you.
Why use Halifax Landscaping Pros?
If you are looking for a reliable Halifax Lawn Care Company that will cater to your dreams and landscape design inspirations, look no further than our team. With decades of experience under our belt, we will ensure the level and quality of our work, each and every project.
Landscape Design Company, & Landscaping Services in Halifax, NS
We offer a full range of landscaping services from Lawn care to tree trimming to the entire Halifax Metro area and HRM.
*Disclaimer – This is not an actual quote. Your Landscape design or other landscaping services could be different than the prices you see on this guide. Contact Halifax Landscaping Pros if you are in the Halifax area and need Landscaping services.
You May All Be Interested In the Following: